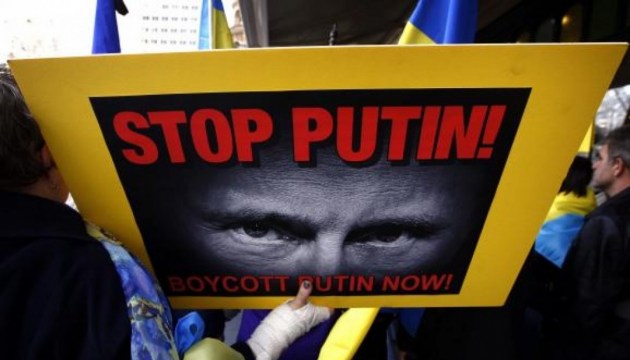 This is stated in a letter to the above-mentioned institutions, a copy of which is available to Ukrinform.
Recalling the anniversary of the adoption of the EU Global Strategy on Foreign and Security Policy adopted by the European Council on June 28, 2016, the signatories to the letter note that in its strategic document the EU recorded the non-recognition of the illegal annexation of Crimea by Russia and advocated for the observance of human rights through a dialogue and support, even in difficult cases.
The authors of the letter also remind that during the NATO summit in Warsaw on July 8-9, 2016, it was recognized that "Russia bears full responsibility for the serious deterioration of the human rights situation on the Crimean peninsula", and "the European Parliament in its resolution of March 16, 2017 noted the responsibility of the occupation authorities for political persecution, illegal arrests, torture of Crimean Tatar and Ukrainian activists, for violation of freedom of speech and press in Crimea."
Therefore, the human rights activists, relatives, colleagues of the political prisoners of the Kremlin urged in an open letter the leadership of the EU and NATO to bring "the human rights to the forefront", as stated in the EU Global Strategy, and to bring personal restrictive measures and sectoral sanctions against the leadership of Russia responsible for flagrant violations of human rights.
ish