Ukrainian President Petro Poroshenko has announced that over UAH 300 million, or US$11.5 million, is to be allocated for the purchase of brand new Oplot T-84 main battle tanks for the needs of the Armed Forces of Ukraine (AFU), according to an UNIAN correspondent.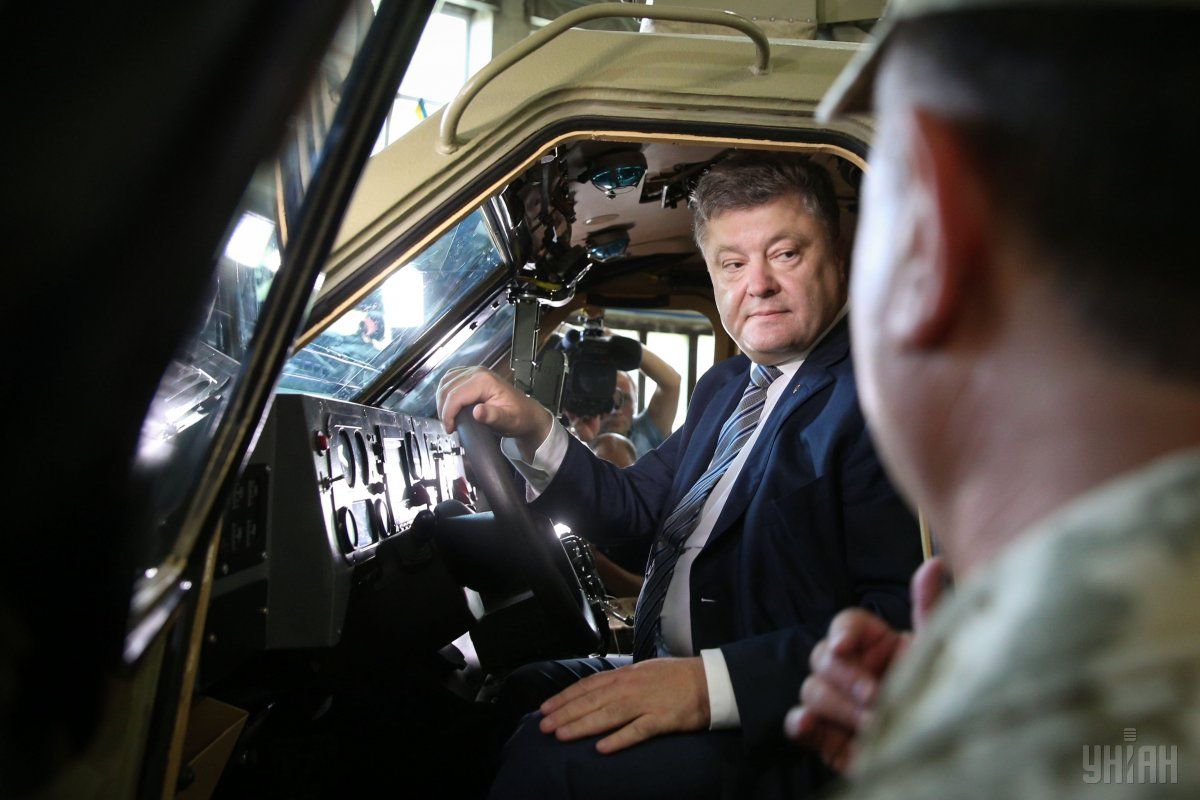 "More than UAH 300 million is being allocated for the purchase of brand new Oplot tanks, so that our soldiers could effectively fight. We used to deliver our tanks abroad, while Oplot tanks were not supplied to our soldiers," he said while visiting Lviv Armor Vehicle Factory on Friday, July 14.
"Several battalions must be equipped with the state-of-the-art tanks. We have every opportunity for that," he said.
In his words, T-72 tanks of the Lviv plant must also be purchased for the Armed Forces. "Some 72 modernized T-72 tanks will be provided for the Armed Forces this year," he said.
Over 10,000 units of military equipment, arms to be bought for Ukraine's army in 2017The president also thanked Ukrainian soldiers for their achievements.
"The APU, our heroes, have stopped [Russian] aggression and liberated two-thirds of the occupied Donbas. Today, Ukrainian soldiers are well trained, well fed, well equipped. They have high quality medical care, demonstrate high morale and spirit, and patriotism," he added.
Tags: Oplot, tank, Poroshenko, APU
If you notice a spelling error, please highlight it with your mouse and press Ctrl+Enter