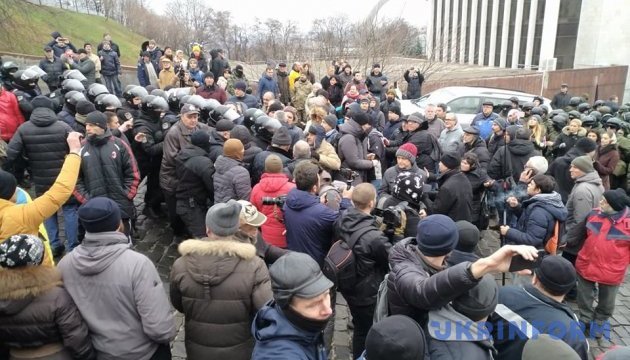 Supporters of Saakashvili blocked the way for the minivan, in which the detained leader of the Movement of New Forces party stays.
Periodically, the blocking grows into outbreaks of violence and fights with law enforcement officers.
About 200 supporters of Saakashvili behave quite aggressively and demand the release of their leader. Occasionally they also throw heavy objects in the direction of law enforcers.
About 250 police officers surrounded the minivan with Saakashvili and are trying to break through the crowd.
op