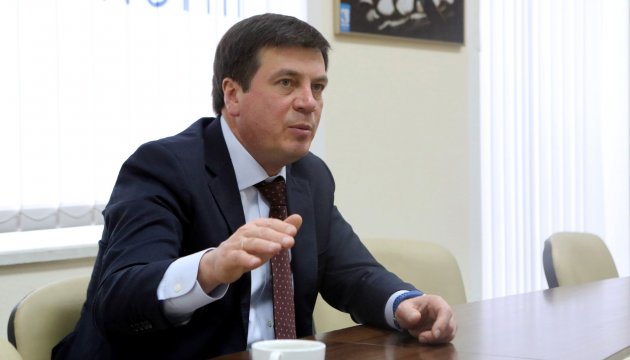 Deputy Prime Minister and Minister for Regional Development, Construction, Housing and Utilities of Ukraine Hennadiy Zubko reported this on his Facebook page.
"The State Road Fund of UAH 37 billion was set up in 2018 in the special fund of the state budget. UAH 11.5 billion is to be allocated from this fund to local budgets for the construction, reconstruction, repair and maintenance of roads of local importance, streets and municipally-owned roads," reads the report.
According to the deputy prime minister, in general, the state budget foresees UAH 284 billion in subventions to local budgets, in particular, UAH 61.7 billion as educational subvention (22% more than planned for 2017), UAH 57.4 billion as medical subvention (5% more than planned for 2017), UAH 73.7 billion for privileges and housing subsidies, and UAH 59.9 billion to help families with children.
"Given the current positions of local budgets, I believe that the country's main budget for 2018 is conducive to the activities of local communities and, in general, to deepening decentralization. It allows self-government to build up a resource base, and resolve property issues on objects of socio-cultural sphere. And this is a step towards functional optimization of educational, cultural and medical institutions," the official said.
op