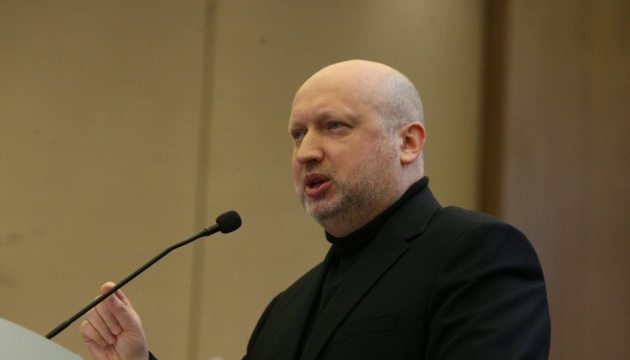 He said this at the 11th Kyiv Security Forum, organized by Arseniy Yatsenyuk's The Open Ukraine Foundation, an Ukrinform correspondent reports.
"Russian troops, which stay on the border with Ukraine, are ready for use, for waging large-scale continental war. At the same time, more than 260,000 Russian troops, 3,500 tanks, 11,000 armored vehicles, about 4,000 artillery systems and more than 1,000 multiple artillery rocket systems may be used against our country," Turchynov said.
He noted that the 4th and 6th armies of the Russian Air Force would support all those troops.
"These are the realities Ukraine lives in," the Ukraine's Security Council Secretary said.
ol